Images of DHJ59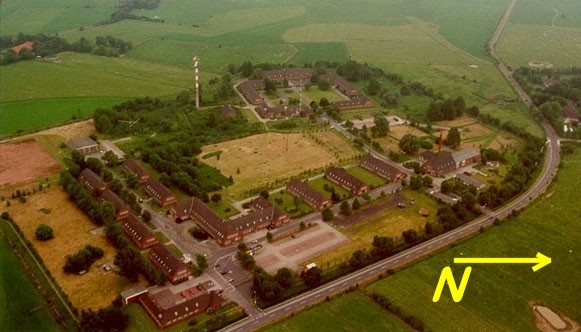 A view from an helicopter onto the barracks itself. The comms-center is located in that squar in top middle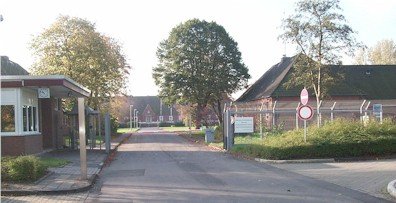 The entrance to the security-area which includes the commcen.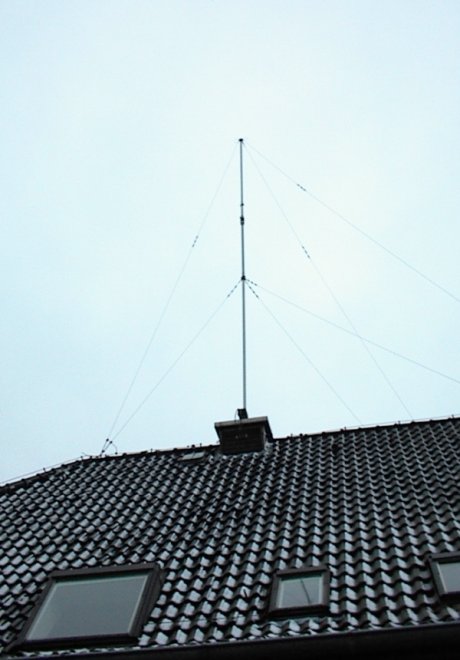 One of the receiving-antennas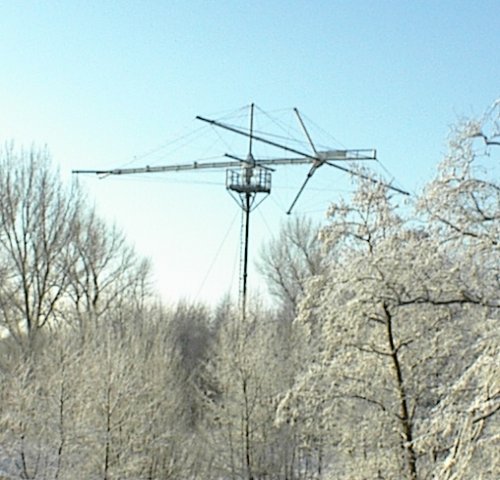 One of two log-per antennas inside the areal
TX-Site Neuharlingersiel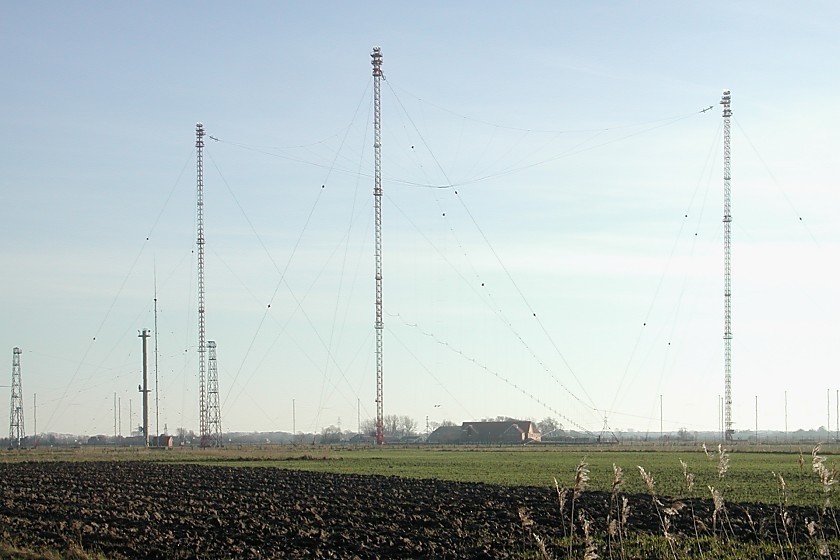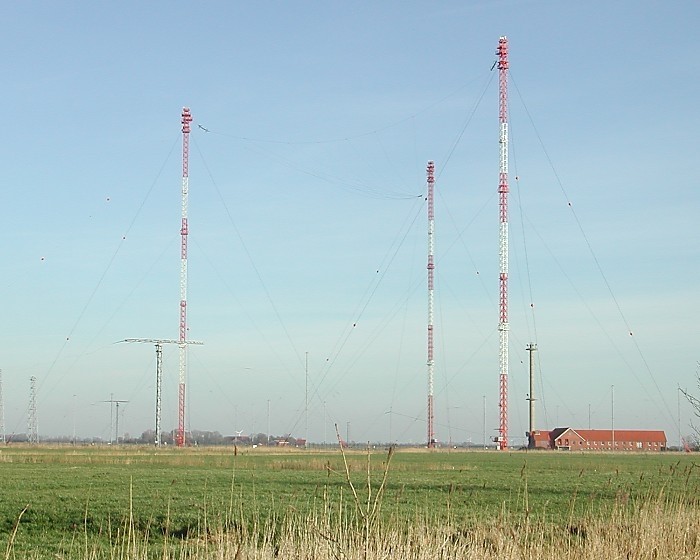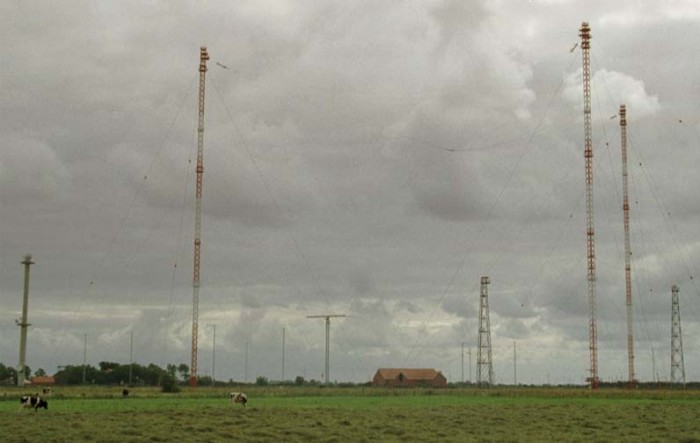 Those three images still show the vlf-antenna which is now withdrawn. They were in use till around 2001 and operated on 53,0 KHz (RTTY 75Bd).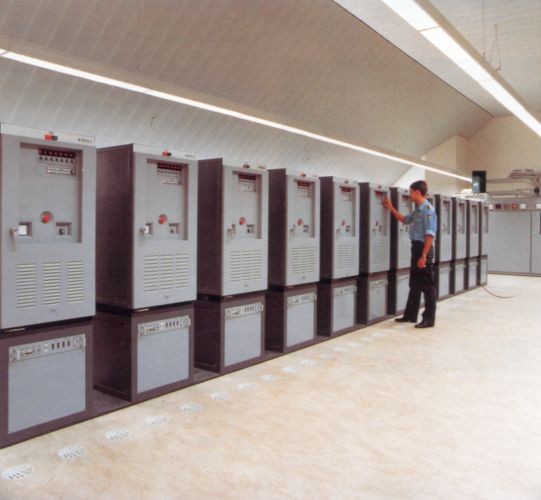 This view of the tx-hall was found on the website of German Navy until mid of 2005. It shows a row of 1000 W transmitters covering the range of 1,5 - 30 MHz, built by Hagenuk.
More to follow....